March 2017
Where has the Year gone!  It's March! Whilst I have been reviewing time spent on not-for profit, supporting business and charity I decided to step back from so many good causes so as to return slowly to my own core business; my design practice and SBID, the UK organisation supporting the industry of Interior Design around the world. This role has meant stepping away from many judging roles I have held, interviews and speeches given and shadowing opportunities for undergraduates provided.  By selecting my time spent on these causes and my income generating time I have been overdoing it and so now I return to a VB normal working week (whatever that will entail).
The result has provided me with time to address with vigour some long awaited business matters. I am now quite tenacious in resolve and investigation again. I don't allow for failure and in the past when I take on negativity, it's very difficult to be creative and fight business matters simultaneously. I can do both, but generally not at the same time so I am now in business mode and setting out my year ahead has been a six week process.
We now spend so much time on the fix for a thrill and run at such a speed to the next event that we can miss the moment. Reading social media and shopping online is part of that speed. We have forgotten about the quality of time, thinking time and processing time. It's a very important and underestimated step of interior design.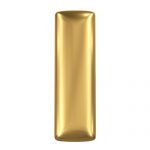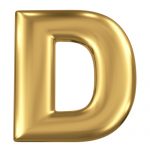 When you sat down and sketched or drafted a plan manually, your mind was processing the layout as you mentally visualised each step while sketching and drawing and so your thought process had built everything and included all necessities. This is a developed experience and in most cases the faults were ironed out as you went along. The benefits, of course of any software program is that it will not allow you to process an inaccurate function and therefore it eliminates faults entirely, removing the risk for error.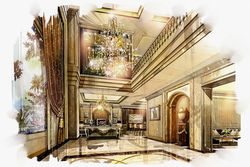 It provides the thought process for you. In effect, your software has taken over your thought process, your method of reasoning and although this is a great outcome, there was a lot to be said for designers in that process step and I for one have always processed in silence and in my own way and when it is rushed and I'm nagged I am not comfortable within myself that the outcome will be perfect or that I have done my best. Only when I get there at my own pace am I content that it is right.
If that is true for me in terms of satisfaction and creativity, it will be the same for others too. I wonder if in this great opportunity to connect around the world with others on many levels of interest we have not forgotten about individuals and their private lives while we sweep up large communities and masses of groups in one quick process. I am thinking in particular about homes, the value of being secure in your own home, the contentment that completing a chore and task provides, the fulfilment that families around bring, the euphoria of an achievement. These emotions are what make us human and although I love my IPad Pro and my iPhone, let us not forget the value of people interaction, the benefit of personal success and the security a home provides to human beings in our quest to achieve.

I am currently working on a research section of social housing and affordable housing not just from the developers and investors perspective but also from the Councils view in their remit to the community and the people within it. I am interviewing those who have lived in assisted housing for much of their lives, those on waiting lists and those being evicted. The views of each of these stakeholders are quite broad and I do not feel the way I thought I would. This shift in my thought process is based upon allowing myself to process manually the outcome of what I am reviewing and feed it back into the Built Environment. I have been working with Kensington and Chelsea Council for a few years on Earls Court development and Wandsworth on the Nine Elms redevelopment of the area and they are both very open minded and inclusive Borough Councils. I'll also now research two different Councils on the Built Environment, Westminster whom I have worked with on previous occasions and I decided to add Camden too for a different spike. Camden Council has a reputation all of its own but it is a council that covers a large portion of vibrant entertainment in central London and so it fits my remit perfectly. I will conclude by the end of the year.