An Outlook on the Interior Design Industry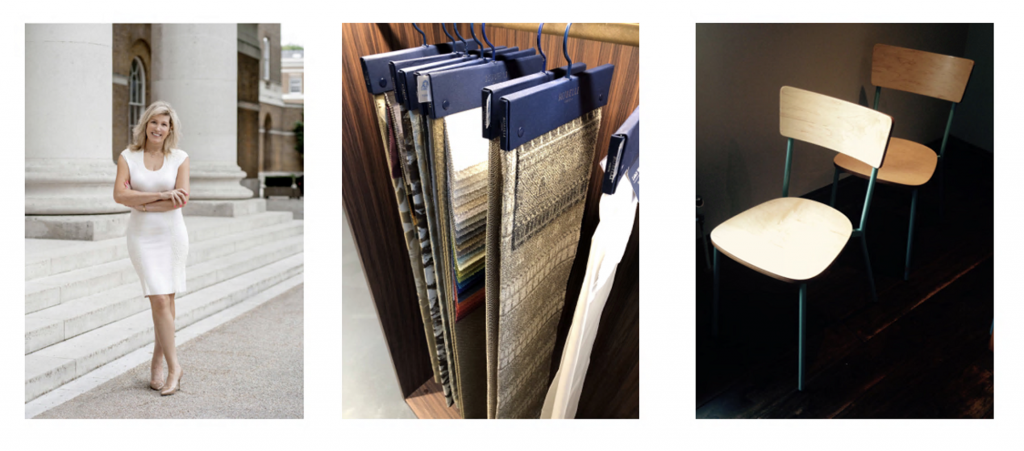 COVID is under control – not eliminated, the sun is shining and flights and holidays are back on the agenda so hotels are back in action, as are restaurants, bars, shopping and well pretty much business in general. But the past two years changed everything. The workplace has changed forever, asset and pension funds are selling their office space as the shift to working from home has blended with workplace stations.
In this edition, I'm considering the local impact on overlapping sectors of trade permanently affected by the global pandemic.
Coffee shops and lunch time venues continue to suffer reduced income as the footfall is so much less due to permanently adapted 'work from home' options. The pubs and bars are struggling to diversify lost income from the shrinking market once relied upon as a 'drinks after work' ritual. Don't forget, if we aren't in the 'office' we are also not buying office attire – although we are spending more money on casual clothing instead, so that is a positive shift for casual clothing suppliers! We aren't buying sandwiches, a drink and snack for a daily £5 (£100 per month) and instead we eat food that we prepare. We have adapted further into fast food and delivery services – either cooked meals or simply forgotten groceries for that dinner 'in progress' – in just 15mins that milk or garlic clove could be delivered to your door!
The hotel industry is divided into sectors; business & leisure, male & female, and each occupancy sector has a demographic that has for over a decade, year-on-year been growing. If the traveller no longer needs to travel as frequently for business, it is possible that occupancy levels in that sector will shrink. And, if that occurs, where will the future take the interior design industry?
The next six months will shine a light on these trends. I am an avid statistics collator.
Definitely the residential sector will grow as the space at home needs to create 'quiet' areas for working and those all important Zoom calls. Also, we are finally spending more time in our homes and recognising the tranquility and comfort our home provides. The additional time spent at home has made the need to upgrade home comforts ever more prevalent. However, the economy, interest rates, inflation, job security and finance laws (for borrowing money), along with politics that influence market rates means we are expecting to see a drastic decline in the disposable income of the average individual by the end of the year. That is on top of the fact that at the moment, the UK faces the highest cost of living rises since 1950s and therefore again poses the question, where does that leave the interior design industry?
With a new Prime Minister on the horizon, we won't yet know what policies are ahead. With all of these components in the mix, interior design simply knows that the time ahead is unknown and somewhat exciting because with every change – buildings and dwellings will require re-designing and re-configuring.
The outlook is definitely going to be different and uncertain, but one thing is for sure – our industry will make our future environments amazing. The world we live in is made more beautiful by design, more safe by design and more aesthetically functional by design. My personal desire is to ensure the industry proceeds in a structured, qualified and accountable way by creating an identifiable and accountable process. For that reason …I'm thrilled that we at SBID (sbid.org) are where we are.
The biggest change is the professional link to government formed for product safety, post Grenfell, between the accountability of products and design, product safety in specification, product use and trading standards in the interior design industry.
The SBID has aligned with the governments Office of Product Safety and Trading Standards and has been nominated by the Secretary of State as the UK national professional body for interior design accreditation to advise the combined interior design industry (product manufacturers, building contractors and interior designers) on specification, product sale conditions and installation location. This partnership will ease the process of accountability into a clearly defined process and provide independent legal advice on accountability where required.