October 2017
Fall is upon us – Are you ready?
I love it when we reach October …it's the beginning of run down for all the great things in the year. I love Autumn, the trees shred all their rubbish and they do it through the most amazing colourful display. If I am fortunate enough to drive to Bournemouth I pass through the most colourful and peaceful natural habitat. I love it, the sun shines and the sky is clear but the air is cold. It's the beginning of a long cold winter and I get out the boots, the coats and go for long walks.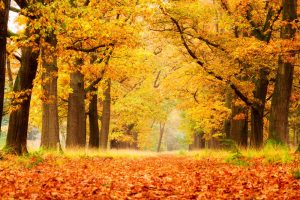 This year because we have moved the awards forward a month from November, I had a month less to prepare everything with my team. Actually I organise the act, the music and the films along with the Presenter and Lavinia does all of the rest …and she really does it all.
In addition, this year we also ran the 20:20 event for 150 guests at the Dorchester hotel and during that day we had scheduled 600 appointments and three conferences. We had guests fly in from all over the world to meet the specialist exhibitors. The conferences covered colour and IP by knowledgeable speakers which were well received by the professional audience of designers, architects and manufacturers.  
We also made a presentation and interview with the Masters of Design China during the week at a lunch, also hosted at the Dorchester. I presented five trophies to the five Masters who flew in specifically for the presentation from Shanghai.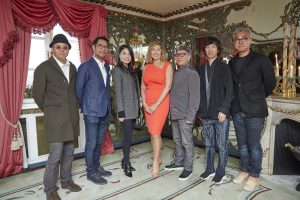 It was quite an event and SBID was suitably represented by our own Media and Honorary Executive Board Legal Director Gerald Bowey. At the end of the week after the additional event at the House of Lords for a further 150 guests I have to say I was ready for a rest! My amazing team made sure that everything was organised and perfectly managed – When I left the office one evening at 10.00pm, I left two of my team still working – they stayed until 2am. I cannot tell you how much I appreciate their tenacity and we all gained from the possible management omissions they picked up – Hurrah the entire week was amazing.
I caught up with friends who flew in just for a couple of days from Chicago, NYC and Washington. In fact, over the five days, we hosted an event on four consecutive days, accommodating 44 Countries. Now the thrills and spills of the year are over, I am back to work officially.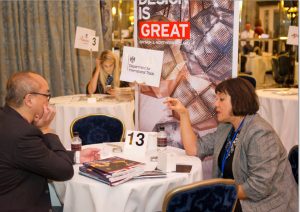 I can get back to dealing with the IP campaign. I am ready for a return visit to officially launch the SBID Intellectual Property awareness campaign. We have had great fun drafting the cheeky, tongue in cheek comments on the Liechtenstein style of images. It's been an amazing time.