With every threat, an opportunity arises!
With every threat, an opportunity arises. In the UK all we have heard about for months [on the news, radio, via friends, business reviews etc] is how Brexit will affect us – good or bad it will affect everyone. The truth is; because there isn't a definitive plan yet – therefore there isn't a clear outcome prediction – it's all still up for grabs.
Those who are not in business but are businessmen circle patiently waiting to be considered as an alternative service provider.
The big question on every forward business planner is 'is there going to be another world recession like the credit crunch of 2008/9'. The answer is nobody knows until a decision is finalised.
With risk of recession, it is real business that matters.
Writing this blog from a BA plane about to depart from Düsseldorf to London Heathrow after having spent two days in meetings discussing risks and opportunities to British companies, exhibiting at the worlds largest boat or equipment show, I realise how everyone has already got their own Plan B because the risk to business disruption is predominantly covered for those already involved because that is how you run a business. The difference is that diplomats are not businessmen. I think it's the same difference as a designer and an engineer, designers think laterally whereas engineer's are structured and everything is black or white – there are no grey areas. In this regard a diplomat sees it as working or failing whereas a business owner will muddle on making it work because they have to.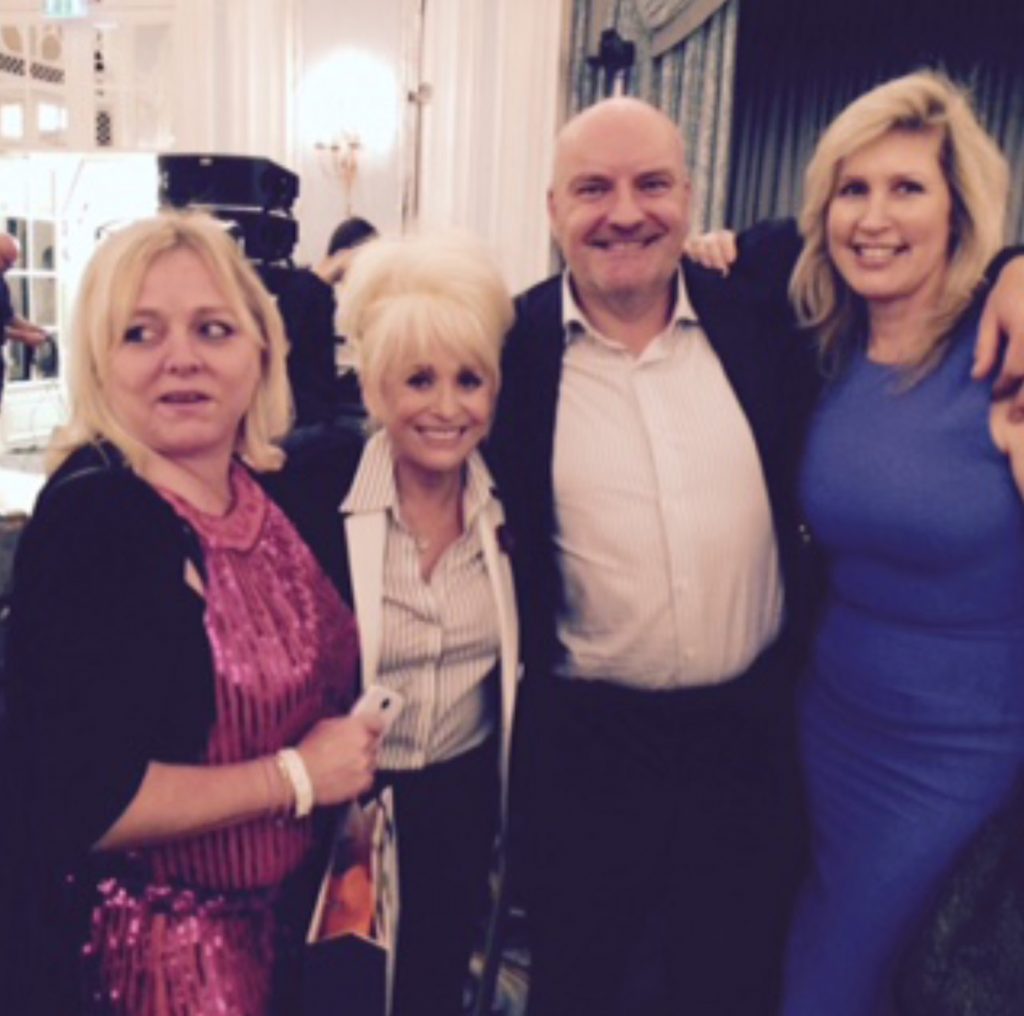 Dame Barbara Windsor, her agent, Lewis Carney BBC Radio 2 Controller and Vanessa Brady OBE
Fads fade away and then surface as alternative risk. The UK is in a very strong position for business – especially in the creative industries where the UK is a global leader in many areas. We are really ready to take on the challenge for global opportunities across technology, interior design, fashion, product design, radio and TV. Let the fun begin!