October 2016
I am fortunate enough to be invited to lots of different types of events each week. Recently I attended two greats events the same night as I just couldn't miss either; the 50 year Anniversary of BBC Radio2 and the book launch of Too Fast To Think by CHRIS LEWIS the most successful media led PR company to super brands and governments in the world. The book launched officially on the 13th October but was available on line from the 3rd October, it went straight to #6 in the book charts.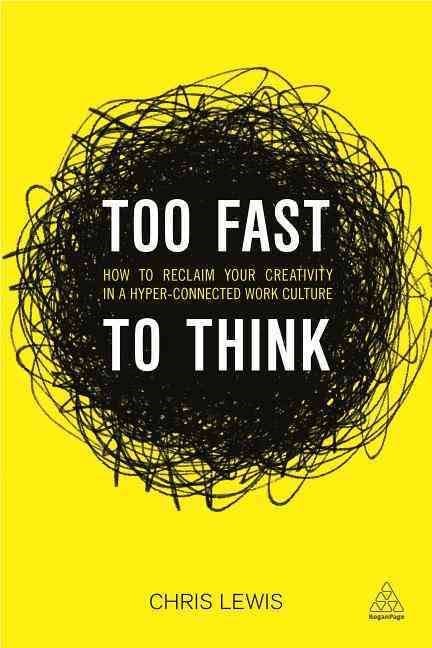 I started off at The Supreme Court for the book launch, you know its going to be different with that as the launch venue as its the most prestigious address in Britain for setting and ruling on British law. The historic building is in Parliament Square directly opposite Big Ben.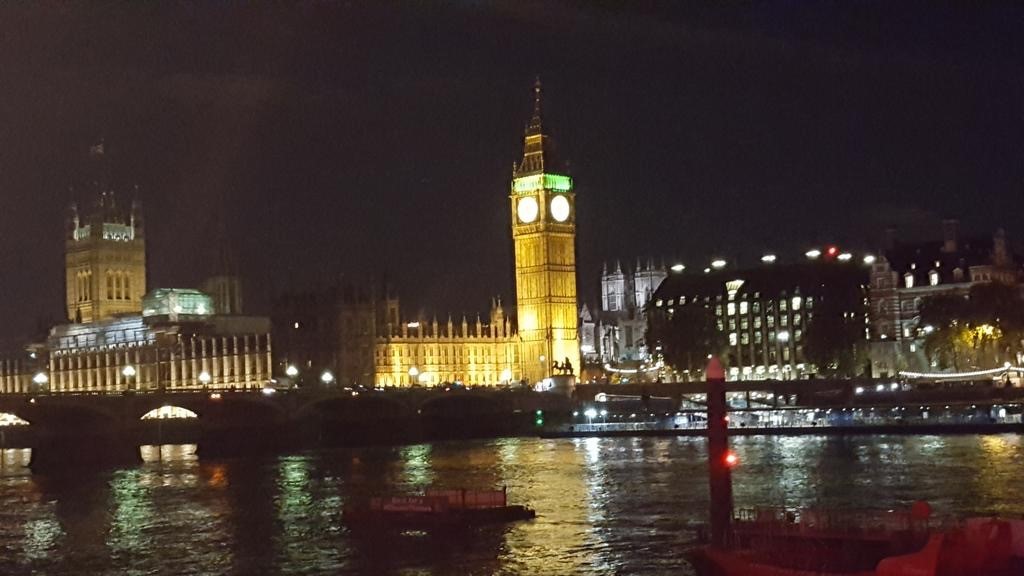 Within this imposing building Lewis PR a global machine of thousands of intelligent people in all walks of the most exclusive media, politics, creativity and publishing walked the 'cream' of British intelligence up the stairs from the Houses of Parliament. The guests ranged across national education with a sprinkling of entrepreneurs and creative minds. As I passed through the airport style security that has become the norm in high profile buildings these days I ascended the spiral staircase with Ian Duncan Smith, a man famous in British Politics for a variety of reasons, all political, walking in behind me and a man ahead of me who looked quite similar to Philip Schofield who greeted me with confidence and authority. He greeted me as if I knew him and I know I didn't but we chatted for a moment and he let me queue-jump.
This book was written to remind us all how easy it is to get caught up in the noise of incidental matter going on around us, today that is at great speed. There's so much of it too, and how easy it is to forget to deal with the things that can achieve more if we actually did a little less elsewhere. Chris starts by self profession of his humble beginnings in business and the leap to success he created with his global company. In his preparation of writing it he interviewed many people in politics, education and creativity, I am one of those interviewed and proud to be included within the book.
The book is amazing, although it is light to read in word count, its not so thick to be your holiday read its more of a long-haul flight book, but it is so thought provoking I could only read a few pages at a time and then I needed to reflect and consider what I had read. Thats the sign of a good reference book, a book of life and business development, although its not a self help or defined reference book either, its a statement of observation, it may also be a guide book.
I was interviewed by Chris for the book and so I took a quick glance around the room to see who I knew. I saw Chris talking to an MP in the corner his wife Jo was in another corner in conversation with another past `Minister and a queue of people formed to speak to her too. I knew it was, as everything Lewis PR global do is; going to be a night to remember. I asked the man beside me what he did and he said he was in education, so that was easy I said ahh I have just returned from Ukraine where we launched ['we' being the Society of British and International Design] the international student competition, Get Me 2 TheTop.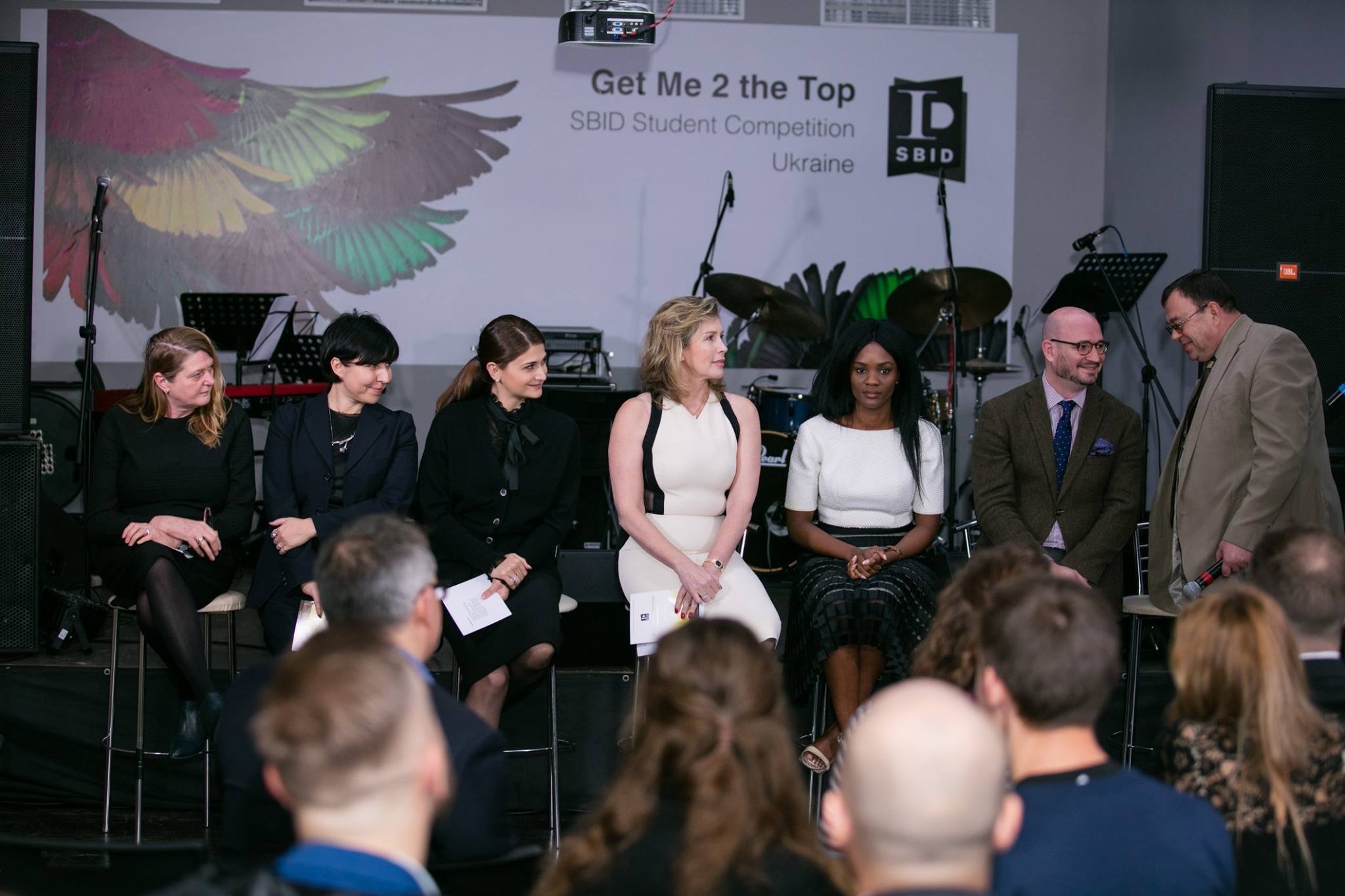 We chatted for a while and George Blackwell, the Dean of University of the Arts, London (it is in fact five universities) walked over to say hello to me. George said he was giving a speech and as we looked around the room it was full of politicians and creative minds that represent the cream of British ideas, business and education. A very clever and scary combination. I asked Steve from Portsmouth College how he knew Chris and he said he was in the book, ahh I said, so am I. Anyway, like Cinderella I had to leave as I was at the Black Tie Dinner over at Park Lane for BBC Radio 2 and my clever friend Lewis Carney who is the Head of Programming had actually helped me with the student competition. I asked Lewis about the name I had chosen; Metamorphosis, I said it says in a single word the journey from education into employment and how it works, he said 'yes but Vanessa nobody will remember it and nobody can spell it' and immediately I agreed. I said OK do you have any ideas to 'send to me on a postcard' for a rename and he sent through three, then three more and I said I like this one 'Get Me 2 The Top' and so it happened, I chose the wings to identify how people by nature want to belong to a group but also stand out from it and in a matter of hours we had a competition, a name, a logo and an event series.
I digress, I arrived at the Hilton Park Lane and took up my seat on the Chairmans Table next to my dearest friend as the main course was removed. I was just in time for the show and what a show it was. I looked behind me and there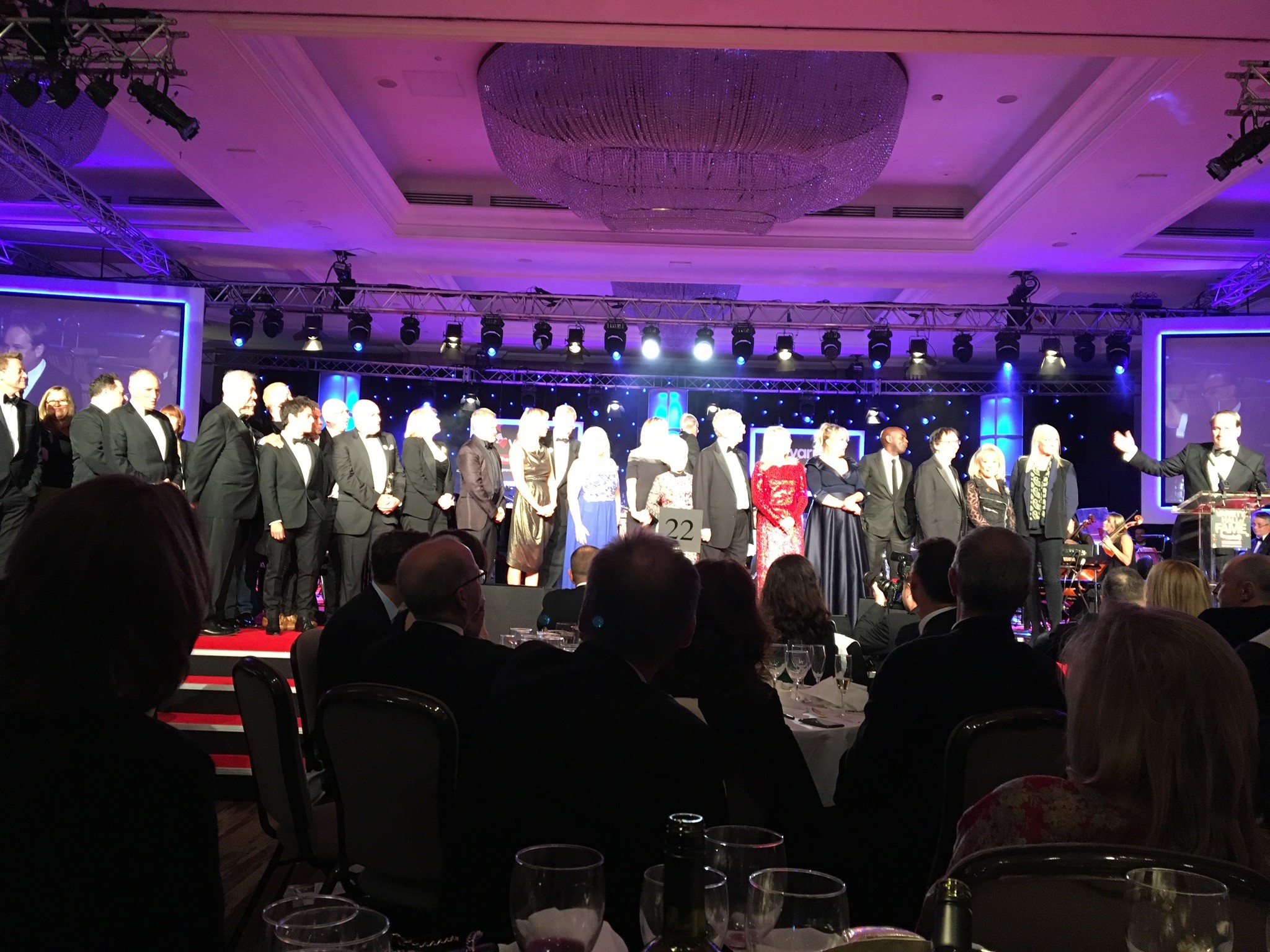 were the stars and performers of Great Britain glittering in a shimmer of black satin and sequins (and that was just the men!)
Well I was in my element, music, singing and a little chatting and waving and then at 12.00 I hopped home and took the shoes off. And that is why I love what I do. I can do so many styles and diverse things and choose what I want to do, as well as breaking boundaries – like starting a sentence with 'and'!